Another god-mode perk build that had to be aborted because the event was about to end

The perk build: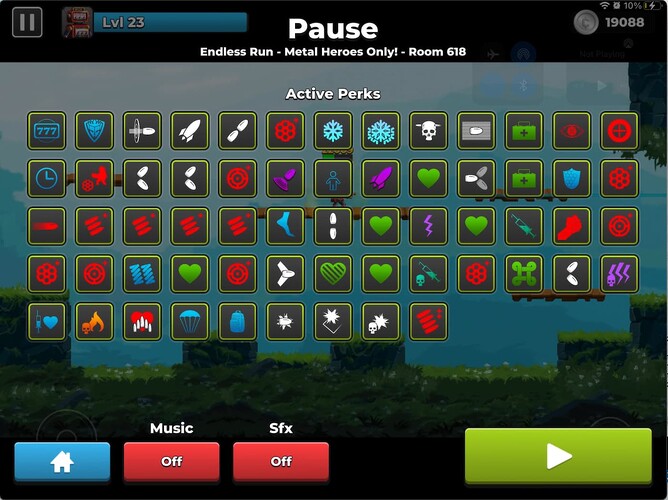 I also got Bullet Time at Level 24 but the screenshot didn't capture because the iPad ran out of space.
I managed to record a few rooms but didn't have time to transfer them over to the PC like previous times. I tried to resume the recording but it failed because of lack of space. By now I had used up the ad life and Sisu, but had regained the Necro and still have a revive I could've used.
I was able to get the following perks from Hidden Treasures:
Fast Shots
Triple Jump
Zap
Poison
Springs
Sidewinder
Death Poison
Death Zap
Adrenaline
Death Fire
Gun Heart
Balloon (took a while to get used to it, but was handy in rooms that needed me to stay off the ground a lot)
Jet Pack
Death Shrapnel
I also purchased Piercing Shrapnel and Big Attack Up from the Merchant
The recent optimizations seemed to have helped - it wasn't possible to take piercing shrapnel on a build like this in the past